Canadian Rockies Pins and Fins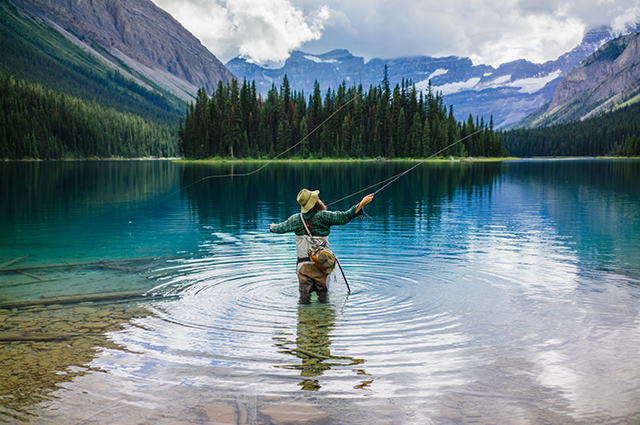 The Canadian Rockies Pins and Fins is the perfect example of a Canadian Rockies adventure golf vacation. A golfing and fishing vacation combining Canadian Rockies golf with the finest river fishing in the world! Your stay includes 4 nights in the mountain town of Canmore, nestled in the heart of the Canadian Rockies and home of Silvertip Resort, Stewart Creek Golf & Country Club and the Canmore Golf and Curling Club. A round of golf at the world famous Banff Springs Golf Course is also featured.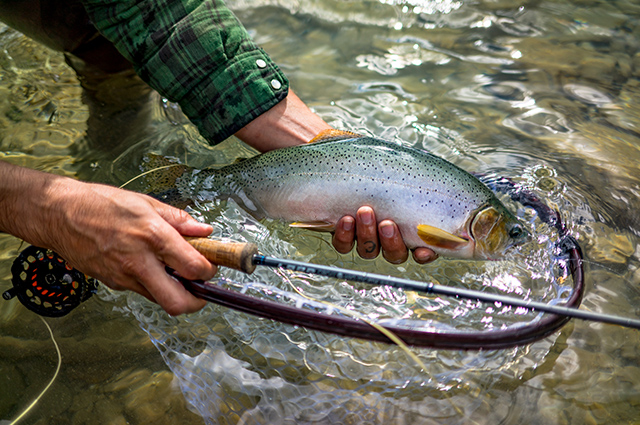 Along with world class golf, your Canadian Rockies Pins and Fins has you spending a day fishing on the Bow River – one of the finest trout rivers in the world. The Bow Rivers is still a freestone mountain river, no man made structures have affected river flow or stream-bed. You will be guided on a 7 – 8 hour Walk & Wade trip. Another great option is the Lake Minnewanka excursion (available May 16 to September 7th)
The Canadian Rockies Pins and Fins vacation is available between June 1 to September 30 and can start on any day of the week.
Included in this vacation:
4 nights hotel, 2 rounds of golf
WALK and WADE Bow River Fishing Trip
Book Your Vacation Today!
Starting in June from $1379.00*
Itinerary