An Unparalleled Golf Experience
Canadian Rockies Golf brings together all six golf courses located within the Canadian Rockies, offering visitors a world-class experience of variety, extending beyond golf and into memorable vacations of exploration, adventure and serenity. Our resorts welcome you to experience the Rockies and be part of "golf that inspires".
The Courses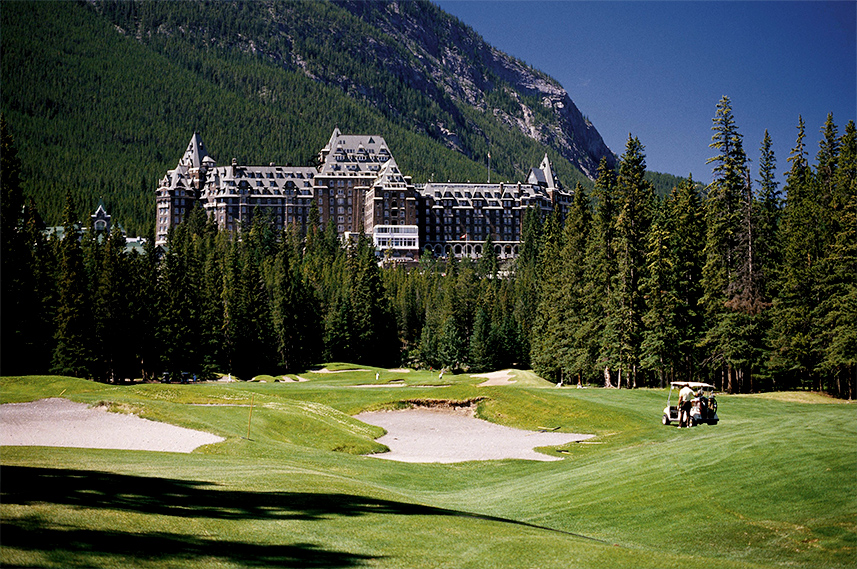 The Fairmont Banff Springs Golf Course
This historic Stanley Thompson course is a must-play, meandering between Mt. Rundle, Banff National Park and the Bow River. Ranked a top-five classic course in Canada by Golf Digest.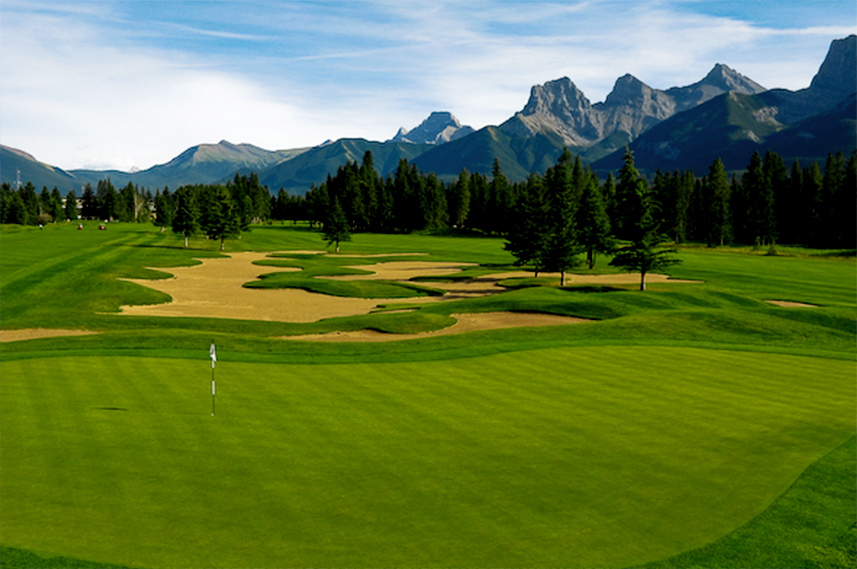 Canmore Golf & Curling Club
Built in 1926, this course is perpetually voted "Best of the Bow" for its overall playability and challenge by locals and visitors alike.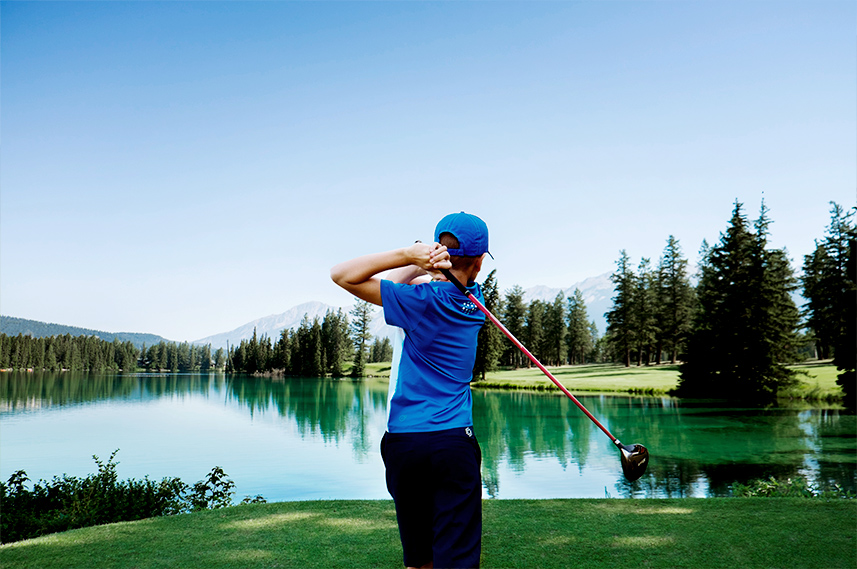 The Fairmont Jasper Park Lodge Golf Course
Ranked the Best Resort Course in Canada by ScoreGolf, GOLF Magazine and Golf Digest, the classic Stanley Thompson design is located in Jasper National Park.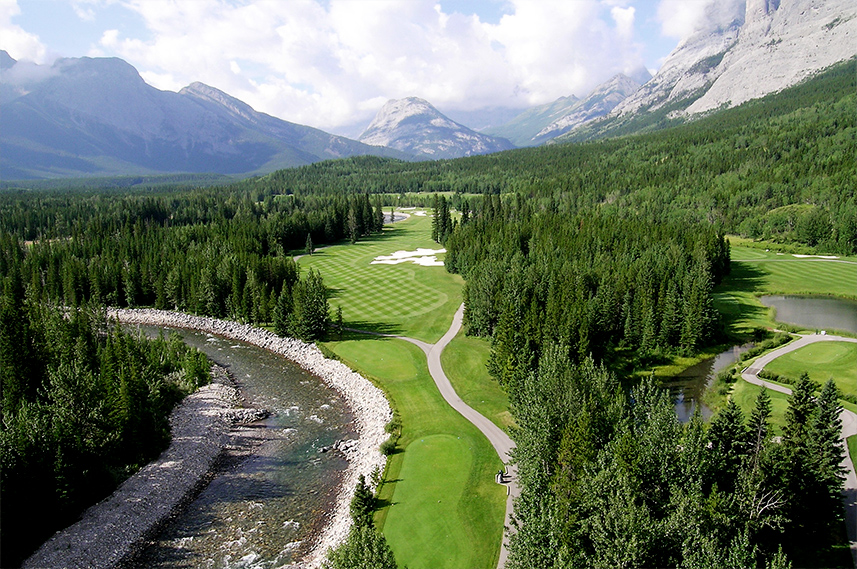 Kananaskis Country Golf Course
There are two courses at Kananaskis Country Golf Course, Mt. Kidd and Mt. Lorette. Both are internationally ranked. Not far from Canmore and Banff, these classic Robert Trent Jones Sr. designs offer stunning views of the craggy tips of the surrounding mountains.
** Kananaskis Country Golf Course is currently closed due to significant flood damage that occurred in 2013, and will be open by the 2018 season.

Silvertip Resort
Dramatic, challenging golf can be found at Silvertip, offering some of the best views of Three Sisters Mountain. Bring your "A Game" to this 7,173-yard par 72 (and your camera).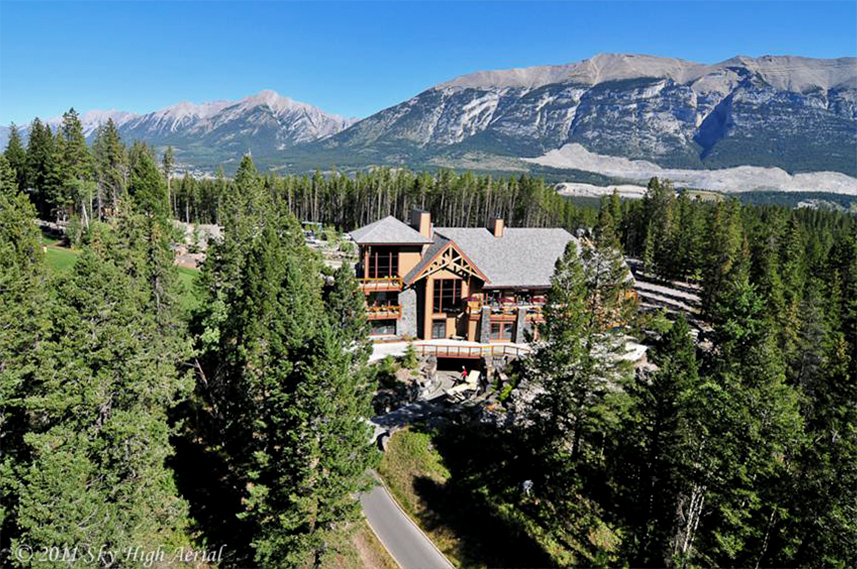 Stewart Creek Golf & Country Club
Consistently ranked one of the best modern designs in Canada, the Gary Browning layout includes elevated tees and beautiful landscapes as a unique mountain golf experience.
And including Golf Canada's West Packaging for golf specific vacation planning. Start your Canadian Rockies Golf vacation planning today.
The Canadian Rockies Golf courses are all conveniently located in the spectacular Rocky Mountains from Kananaskis Country to Jasper in Alberta, Canada. Located in Banff National Park, Jasper National Park, Kananaskis Country and the mountain community of Canmore, each of the golf courses are easily accessible from one to another and from nearby cities.
The closest international airports servicing the area are Calgary International Airport in Calgary and Edmonton International Airport in Edmonton, both in Alberta, Canada.
Highway 1 (the Trans-Canada Highway) is the main artery to the Rocky Mountains from Calgary, with Highway 40 veering off toward Kananaskis Country shortly before Canmore, and the famous Icefields Parkway (Highway 93) leading toward Jasper off the Trans-Canada just north of Lake Louise.
From Edmonton, take Highway 16 west, straight to Jasper National Park. From there, head south to reach other Canadian Rockies golf locations.
Highways 1 and 16 are also convenient major routes across the mountains from neighbouring province, British Columbia. A spectacular scenic drive awaits travellers along these roads.
A number of rental car companies are located in Calgary and Edmonton, and motorcoach lines frequently service the area.

The Morning Drive – Experiencing Golf in the Rockies

CANADIAN ROCKIES GOLF – IN THE MEDIA
"The layouts, the settings, the contrasting colours and backdrops make the Canadian Rockies a heavenly place to play, easily capable of holding their own against any setting in the country, perhaps, even the world" – Canadian Golf Magazine
"Breathtaking scenery, championship design – many of the courses dropped into the Canadian Rockies are among the most memorable in the world. Centered in the province of Alberta and heading north from Calgary, you can find several must-play courses that inspire awe, and might even improve your game." – CNN
"Throughout, there was a sense that we had discovered a wonderful treasure in the mountains." – Golfweek, April, 2012
"On a recent visit, I came to understand what it would be like if you could play golf in the beauty of Yosemite Valley, on courses that rival the best you've ever played…The conclusion: Up there with Ireland, Bandon Dunes or the Monterey Peninsula, the Canadian Rockies should be on anyone's golf bucket list." – Union Tribune-San Diego
"With a mid-summer's breeze at your back, 5-iron in hand, and snowcapped marvels of nature prominently perking up their cool heads in the background, every parabolic golf shot takes on majestic air." – Golf Canada