The 2017 golf season in the Rockies is one to remember.
The local area had welcomed higher than normal volumes of tourism in celebration of Canada's 150th anniversary, incredible and consistently warm weather (somewhat unusual for this terrain), unpredictable smoke-filled skies that didn't unnerve the golfer at heart, and an exclusive sneak peek unveiling of Kananaskis Golf Resort's Mt. Lorette course, and if that wasn't enough, we welcomed 2 enthusiastic American golf influencers on a 5-day epic golf adventure in the Rockies.
Kenzie O'Connell and Patrick Koenig arrived September 4th, excited to partake in an action-packed golf itinerary with various mountain adventures in-between.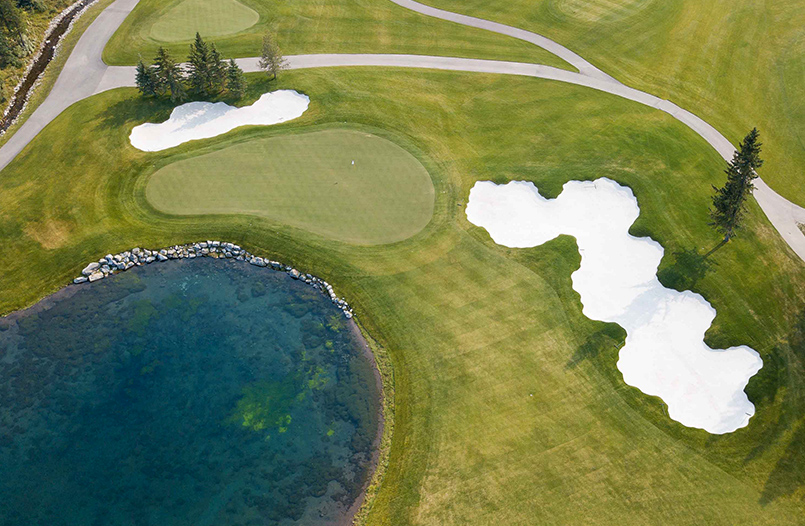 The first play was at Kananaskis Country Golf Course, in-part of an exclusive sneak peek media event prior to the 2018 grand opening (surviving the flood). The two guests were inspired by the world-class scenery, capturing creative photos and drone footage of the newly re-designed course.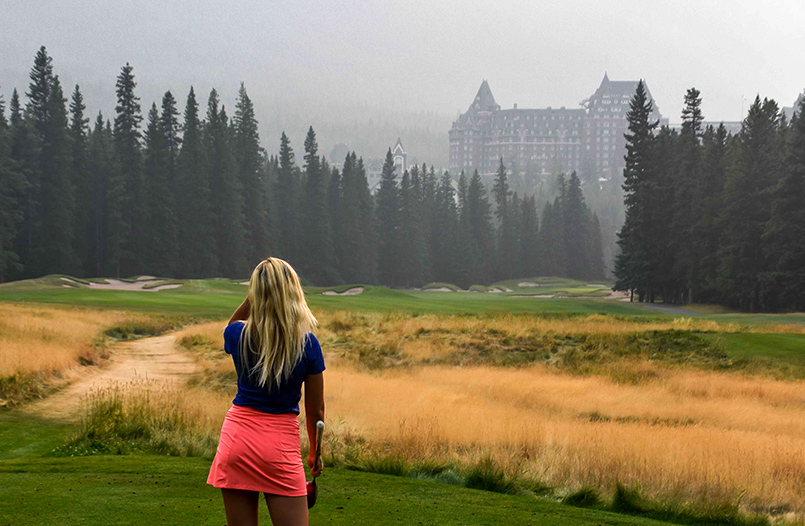 The remaining schedule included an afternoon at SilverTip Resort, followed by a double play at Stewart Creek in the morning with Fairmont Banff Golf Resort in the afternoon (joined by golf reporter and commentator Luke Elvy), ending the epic golf tour at Canmore Golf and Curling Club.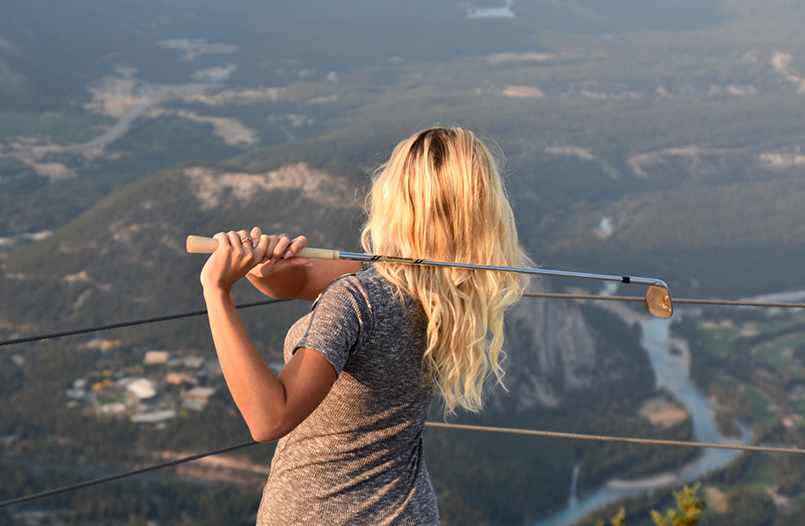 In between the fast-paced golf schedule, iconic mountain adventures were thoroughly enjoyed including a gondola ride to the top of Sulphur Mountain and a relaxing paddleboard at the Canmore Reservoir. Trick shots included at all times, of course.
We thank these two for visiting us and all the other guests who made 2017 a memorable and enjoyable season. See you again next year!