2017 brought uncertainty throughout the Rockies as forest fires wreaked havoc throughout many areas, leaving golfers with uncertainty and sometimes shortened rounds due to thick smoke in the air. Our majestic views weren't as majestic and there was slight worry of fires spreading even further.
This year has the Canadian Rockies have been graced with a perfect start to the season. Now approaching mid-way, we have been experiencing average days of bluebird skies, endless mountain views, and majestic greens.
The headlining story for this year is the grand re-opening of Kananaskis Country Golf Course following the devastating flood of 2013. The front 9 of Mt. Kidd has been open as of June 1st which adds to the full 18 on Mt. Lorette already open; this is another big milestone as all 36 holes are due to open on August 1st. A few more tee times have also opened up over the next few months! A newly renovated clubhouse is open and worth the visit, even if not playing golf. Take the time to enjoy the beautiful drive to the mountains, a meal in the newly renovated clubhouse, or on the spectacular patio with endless views.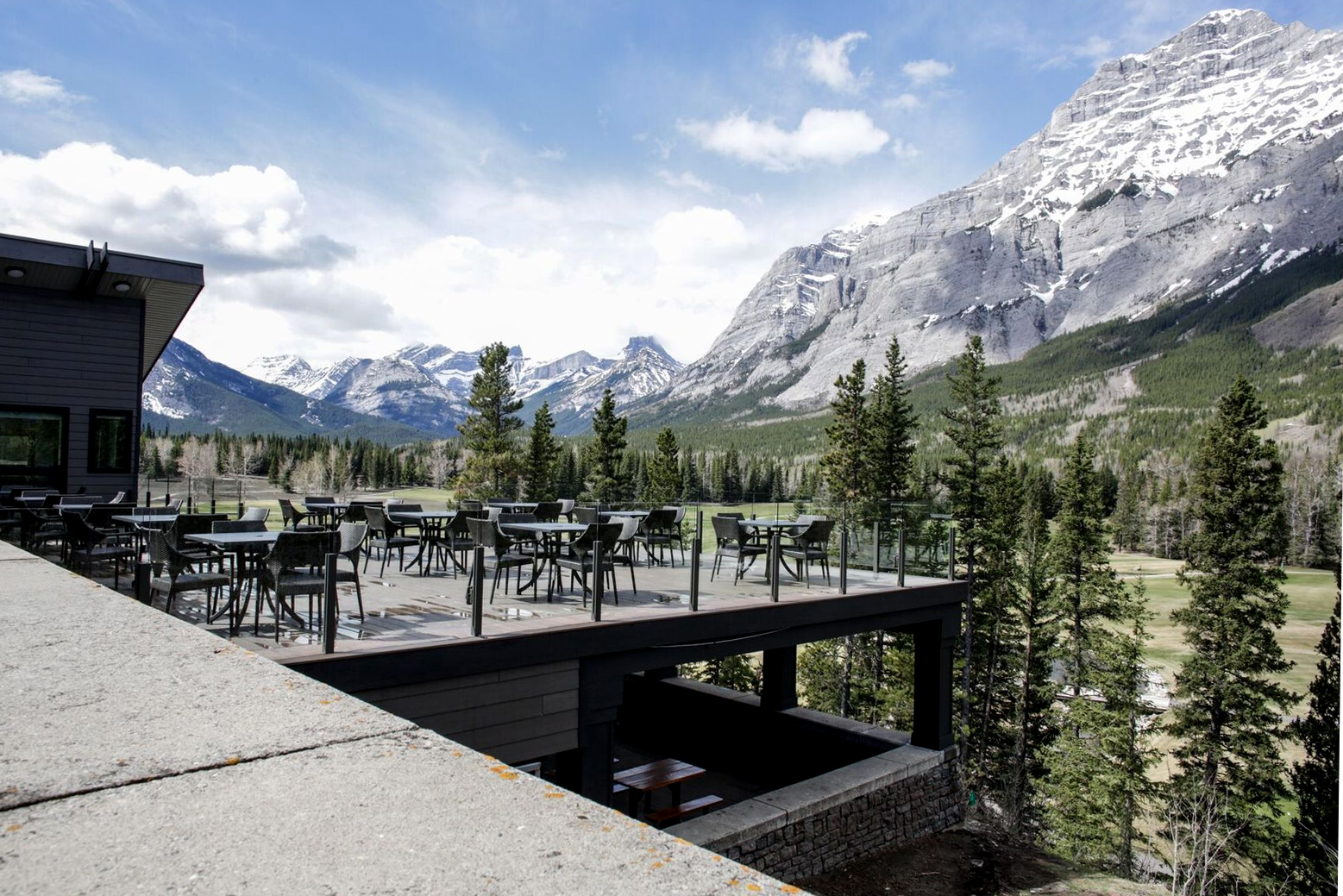 Canmore Golf and Curling Club is pleased to announce the following for 2018 updates:
New fairway bunkers on #5, new deck pagoda with furniture, new menu, and a brand new maintenance shop.
Green fees are $85.00 per person 7 days per week this year, last year we had a weekday and weekend rate.
We will be hosting:
Mixed Open July 21 and 22
Senior Open August 30th
Junior Open July 30
Make sure to stop by any of our partner resorts for a round or enjoy a nice meal on the patio.